1 tag
Nowlikephotographs episode 398: last week of the...
Nowlikephotographs episode 398: this week is the last few days of port-royal's Fall 2012 North American Tour, things are wrapping up with a show at The Middle East club in Cambridge on the 11th, and the 12th at Pianos NYC in New York.The Photographic plays a suite of port-royal tracks, bookended by tracks from n5MD and affiliated artists.New music featured this week: Nils Frahm, Mariel Roberts,...
1 tag
Episode 396
Nowlikephotographs episode 396: featuring new music from Bouquiniste, Hammock, Collapse Under the Empire, Falcon Arrow, Caspian, The American Dollar, and Eus. This week's Photographic checks out 5 tracks from artists playing with port-royal on their Fall 2012 North American tour – sponsored by n5MD and Nowlikephotographs! Record of the Week: Sophie Hutchings – Night...
1 tag
Episode 397
Nowlikephotographs episode 397: this week it's 4 30-minute tracks, from Dirty Knobs, Current 93, Equus, and Jakob. Longer tracks can often be overlooked, but it's important from time to time to sit down, tune in for (at least!) half an hour, and get immersed in the music. New music this week comes from Duluth, Minnesota-based Zac Bentz, also known as Dirty Knobs. He released a 4+ hour...
1 tag
Episode 394: From Minneapolis to Boston
Nowlikephotographs episode 394: From Minneapolis to Boston follows our recent relocation from the state of Minnesota, to the capitol of Massachusetts. We take a listen to instrumental tracks from our old home of the Twin Cities of Minnesota, cities passed through on the way to Boston like Chicago and Pittsburgh, and finally a whole hour of Boston & greater-Massachusetts epic instrumental...
1 tag
Episode 395
Nowlikephotographs episode 395: featuring new tracks from Greg Haines, Sophie Hutchings, Bitcrush, Toundra, and You May Die in the Desert.This week's Photographic focuses on recent releases from the Australia-based record label Preservation. Record of the Week: Greg Haines – Digressions ArtistTrackAlbumLabelTime Slow SixThese Rivers Between UsTomorrow Becomes YouWestern...
1 tag
Episode 393
Nowlikephotographs episode 393: featuring new music from Sontag Shogun, Tineidae, r.roo, and Frames. This week's Photographic is a half-hour set of dark ambient, electronic, and IDM, heavily featuring artists from the Tympanik Audio label. Record of the Week: Frames – In Via ArtistTrackLabelAlbumTime Brian John Mitchell & Andrew WeathersComing to TermsSilber MediaDrone Is in the...
1 tag
Episode 411: kid enkidu
"kid enkidu" is the January show at In the Heart of the Beast Puppet and Mask Theatre in Minneapolis, and is being scored in a live & improvised fashion by local Minneapolis artists Dosh and Tom Woodling. The show combines music with live drawn computer animation and large scale shadow puppetry loosely based on the Epic of Gilgamesh, and premieres on Thursday, January 24th at 8pm. We take a...
1 tag
Episode 410: Am I Happy? Or Am I Sad?
This week's program title is taken from a track by Elohymn, a post-rock band from England; the program features a mix of darker experimental drone and electronic music, and a spot of uplifting post-rock. New music featured: Elohymn, Gate, Michel Banabila & Machinefabriek, How Comes the Constellations Shine, Arafúra, Stafraenn Hakon, and Lights & Motion. Record of the Week: SaffronKeira...
1 tag
Top Instrumental Records of 2012: Post-Rock
Dumbsaint - Something That You feel Will Find Its Own Form (Birds Robe) Something That You Feel Will Find Its Own Form is not a typical post-rock record of the year, and it's a real banger. Coming a bit from the left-field of heavier "post-metalish" music, and packaged as a concept record to which each of its tracks is paired an original video for live performances, the debut release from...
1 tag
Top Instrumental Records of 2012: Ambient
Hammock - Departure Songs (Hammock Music) It's no secret that we have a lot of love for the Tennessee duo Hammock here at NLP. They've consistently been one of our favorite artists across the years, from the earlier releases around Kenotic, through the improvised ambience of Maybe They Will Sing For Us Tomorrow, to 2012′s monolith double-disc set Departure Songs. Focusing on themes of grief,...
1 tag
Top Instrumental Records of 2012: Neo-Classical
Christoph Berg – Paraphrases (Fluid Audio) Christoph Berg is the German artist behind the neo-classical & ambient mashup moniker Field Rotation, and now has released a record more than worthy of mention under his own namesake. One of the year's freshest releases in the category, it contains both familiar and unfamiliar territory musically. Very much in the feel of  Featured as Record of the...
1 tag
Episode 409: stars decorate the fire
This week's program (title taken from the 2008 Lakes of Russia record) features a host of new music, including the first new records for 2013. New this week: SaffronKeira, krill.minima, Thalamos, Pleq & Phillippe Lamy, A Sudden Burst of Colour, and the latest from Sunlight Ascending. Record of the Week: Ethernet – Opus 2 ArtistTrackAlbumLabelTime SaffronKeiraObsessive...
1 tag
Episode 408: top instrumental records of 2012
It's year-end rundown time here at NLP. In the past we've compiled a single list of the best 20 records of the year, but as the world of instrumental music is vast and spans an incredible web of moods, colors, and genres, this year we're breaking it down into three broad categories. Neo-classical, ambient, and post-rock. Summary lists for each of the categories will soon be available here,...
1 tag
Episode 407: poems written by an old (prepared)...
This week's episode name is taken from a track off Christoph Berg's latest release, "Paraphrases," this week's Record of the Week. A bunch of new music featured this week, including Horses Die Standing, Ambidextrous, Ana Never, Amp Rive, Late Night Venture, Neko Nine, and Solar Fields. This is the last new music program of 2012 before we do our annual countdown of the year's top records. ...
1 tag
WOUB-AM to start broadcasting NLP on Jan. 5th
WOUB-AM 1340 in Athens, OH is becoming the 4th station in the US (and 8th between the US & Canada) to broadcast NLP – in a primetime slot of 10pm EST, Saturdays. The addition of NLP & other scheduling changes will begin on January 5th, 2013. The full nowlikephotographs broadcast schedule can be viewed here. via http://bit.ly/Vb7pL7
1 tag
Radio | Episode 392: late-summer ambient
Nowlikephotographs episode 392: late-summer ambient plays a continuation of last week's heavy concentration on drone, and dabbles in some ambient electronica records from the first quarter of 2012 that we haven't played yet.New music featured this week: Bersarin Quartett, Shy Low, signalsundertests, Stray Theories, and Mender. The Photographic takes a listen to ~40 minutes of a live set from...
1 tag
Radio | Episode 391: drones
Photographic: 40-minute track from Silber Media recording artist Promute. Record of the Week: SaffronKeira – A New Life ArtistTrackAlbumLabelTimeNew? Brian John Mitchell & Andrew WeathersAlmost ForgotDrone is In the BloodSilber Media12:05y PromuteDrone of the NornsDrone of the NornsSilber Media40:00:00y AJ NutterTrack 10The BirdsSilber Media5:54y Lights Out AsiaArbres PaisibleIn the...
5 tags
Anklebiter – Raintree
Buy Listen Official Site Tanner Volz is the man behind electronic and IDM artist Anklebiter, bringing us his third release in as many years with Raintree. For the next hour we are treated to aural delights; ambient melancholia and synth a staple of most of what we hear. The album kicks off with "Homonymic" and swirls and ethereal tones of strings. It's a gentle awakening, to which industrial...
Hildur Gudnadottir - Leyfdu Ljosinu
Website - http://www.hildurness.com/ Listen - http://www.last.fm/music/Hildur+Gu%C3%B0nad%C3%B3ttir Buy - http://touchshop.org/product_info.php?products_id=513 Slow-motion waves of nuanced ambiance from Iceland's one-woman, one-cello drone machine. I'll admit, in a moment of sheer arrogance, hearing the glacial strings on the title track come in with the pitch-perfect falsetto all wrapped up in...
4 tags
Anthea Caddy & Thembi Soddell – Host
Buy: http://room40.org/store/caddy_soddell_host Listen: http://cajid.com/iland/releases.html Website: http://cajid.com/iland/ A tough listen but Caddy and Soddell's sound art is fascinating and frequently exciting. Experimental musicians have long been fascinated by the relationship between space and sound. Some of the interplay is direct. Resonance, reverberation and echo will change from...
3 tags
Joy Wants Eternity - The Fog Is Rising
Buy Listen Website An album that makes me want to love post-rock again Ever since their beginnings, the styles of post-rock derived from GY!BE have had an apocalyptic strain that is constantly resolved in the hope of a struggle; "stubborn tiny lights vs clustering darkness forever", a life-affirming fight in which the moment of possibility means opening the gates to...
5 tags
Access To Arasaka - Geosynchron
Listen  Buy Official Site Futuristic glitch leave ghosts haunting the machine 'Netrunner' is a collectible card-game which pits players against eachother in a futuristic battle through the depths of cyberspace, taking place between an evil, global corporation (The Corp.), and a hacker (The Runner.) The aim of The Corp is to secretly carry out an evil agenda which will lead...
Marché La Void - The Origin of Non-Entity
Indonesian post rock that pits ambience versus cataclysm Listen Free Download Website As soon as post rock is graced with innovation it ceases to sound like itself. In other words, post rock has pretty limited parameters, and no matter where a band is from it sounds familiar. Marché La Void are from Jakarta, but you'd never know it based on their classic approach to post rock. Their style has...
5 tags
Tropics - Nautical Clamor
Buy  http://oftropics.bandcamp.com/album/nautical-clamor Listen http://soundcloud.com/tropics Official Site http://oftropics.bandcamp.com/album/nautical-clamor Fresh chillwave soaked in sun bleached positivity Tropics is an artist with a gift for effervescent music. His light and breezy chillwave soundscapes ride on a warm jetstream, and coupled with hints of light electro and tints of deep,...
6 tags
Blockhead - Interludes After Midnight [7/10]
Buy Listen Official Site Interludes After Midnight was a late night, steamy public access TV show that ran way back in the late 80's and early 90's. The nights of public access and the slightly unsettling imagery the show contained must have resonated with Tony Simon, better known as Blockhead, as Interludes After Midnight is both an evocation of the decade seen through his eyes, and...
7 tags
Seaworthy - Bellows and Breath
Buy Listen Official Site Cameron Webb's ambient music has always had the folksy charm of a hobby farm down a long country road. Seaworthy has collaborated in recent years with the likes of Matt Rösner and Fabio Orsi and the project used to be a band, but Webb is officially on his own on Bellows and Breath. Instead of focusing on his familiar guitar abstractions, this album revolves entirely around...
5 tags
The Best Pessimist - Love Is... [7/10]
Buy  Listen The visuals for an album can often be ambiguous or misleading, bearing no resemblance to the aural contents therein. In the case of Love Is… however , it's obvious we might well be partaking in a bit of levitating. This release from Ukrainian musician and composer Sergey Lunev follows on from where 2010's To Whom It May Concern left off and by doing so he has ensured...
6 tags
Wes Willenbring - Weapons Reference Manual...
Buy Listen Official Site The Bay Area is a flourishing, abundant ecosystem of eclectic styles and emerging artists. The section of the American West Coast was once seen as a home to, primarily, instrumental hip-hop, psychedelic rock and thrash metal, but nowadays a closer look reveals a shift towards eclectic and liberal slices of sub genres. Wes Willenbring might not match thrash in terms of...
Watch
Episode 385! Featuring new music from Simon Haiduk, Retina.it, Marché la Void, Anklebiter, and Anthea Caddy & Thembi Soddel. Record of the Week: Carlos Cipa - The Monarch and the Viceroy
Watch
Nowlikephotographs episode 383, featuring new music from pg.lost, Marielle V Jakobsons, Motion Sickness of Time Travel, Good Weather For an Airstrike, Joy Wants Eternity, and Psychojet.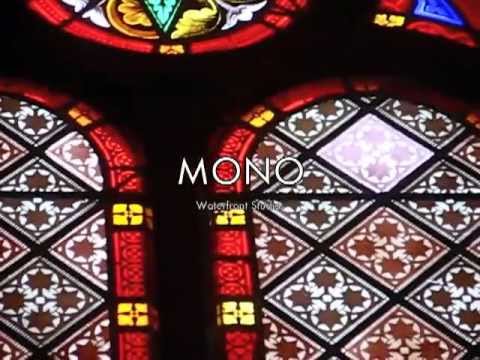 pg.lost - Key, review from Sputnik Music →
" "Key" is the latest album by Swedish post-rock band pg.lost. Since their excellent debut EP, "Yes I Am", pg.lost have been renowned for their dark, wistful atmosphere and expertly-crafted crescendos. What makes this band stand out is how incredibly well-produced their music is, and this hasn't changed for their latest album. pg.lost have a knack for creating...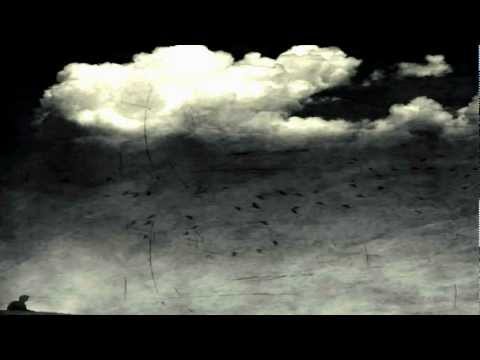 Review of Hildur Guðnadóttir – Leyfðu Ljósinu,... →
"Technically, Leyfðu Ljósinu is all about texture. It is an extremely tangible album. Musically, it's a journey from a heavenly ambient realm into somewhere wholly darker. The title literally translates as "Allow The Light", an extremely curious title for such an eerie piece of work."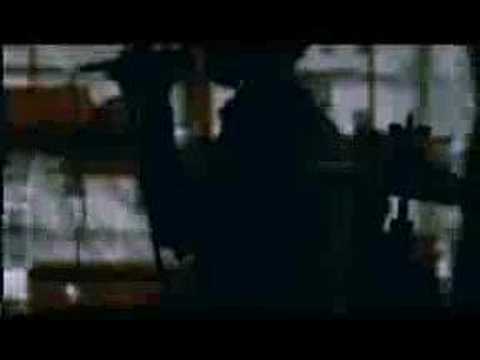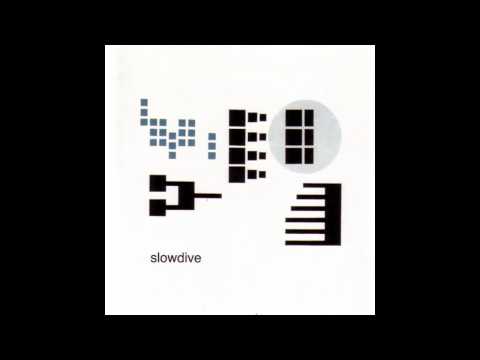 Leonardo Rosado releases new record, has laptop... →
"I've been meaning to get around to posting up some tracks from Leonardo, so there's no better time than now when he needs the support for his music, both financially and morally. Luckily, he had just released his latest album, 'The Blue Nature of Everyday' before the event."
Watch
Nils Frahm & Olafur Arnalds - a2 (Max Cooper Remix), from Stare Find a writeup here: http://astrangelyisolatedplace.com/2012/05/13/nils-frahm-olafur-arnalds-max-cooper-stare/
Ambient music from Chicago, Marigolds. →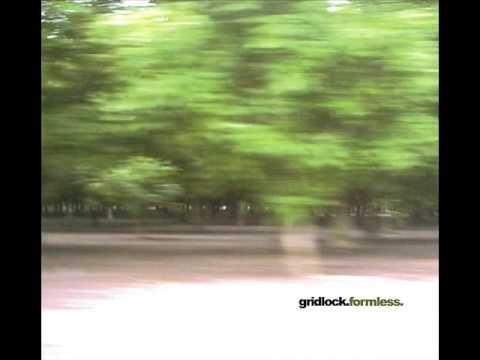 Watch
Nowlikephotographs episode 382: tale of two instruments, featuring new music from Ex Confusion and Black Swan, and extended focuses on modern experimental piano and cello music, including new works from Carlos Cipa and Hildur Guðnadóttir.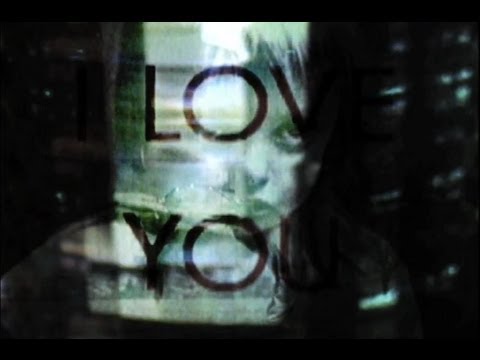 Dakota Suite & Emanuele Errante - The North Green... →
"For almost 80 minutes, fragile memories and painful emotions are conjured by an intimate mixture of piano, guitars and cello, sometimes augmented by very light strokes of electronics. The main theme of opener The North Green Down (Part I) is repeated throughout the album under different variations and elaborations…"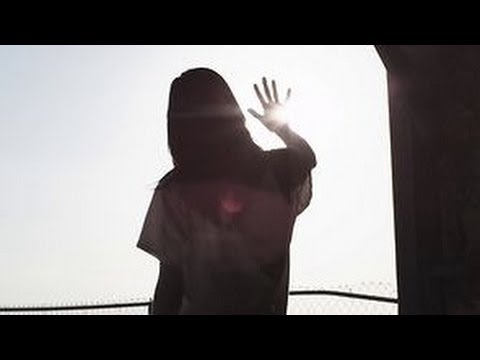 New 3rd edition package of Richard Skelton's... →
Landings is the culmination of nearly half a decade spent exploring and remapping Anglezarke, on the West Pennine Moors of northern England. Over the course of its pages Landings intertwines the artist's own narrative with that of the landscape - its topography, history and place-names. The Third Edition significantly expands on the previously published text, adding new writing from...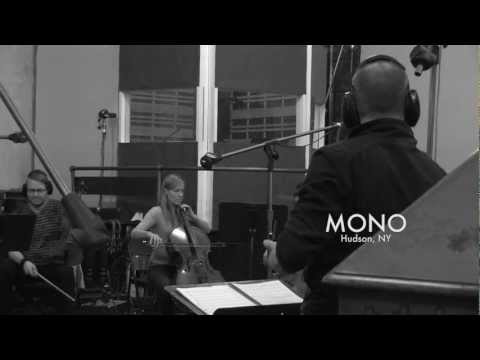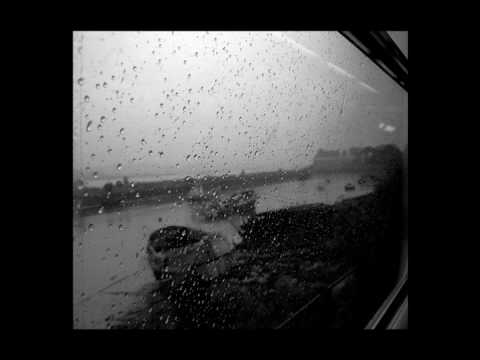 "And everyone is now stoked. "Mixing is complete. @mattbayles made this..."
– @CASPIAN_
Battles - Gloss Drop, gets 7.8 on Pitchfork →
"It's an obvious point than when stood against a number of minimal techno rejigs of the source material, it's the playful, borderline daft moments that stand out the most, riding the gamut from fun to flipping nuts."